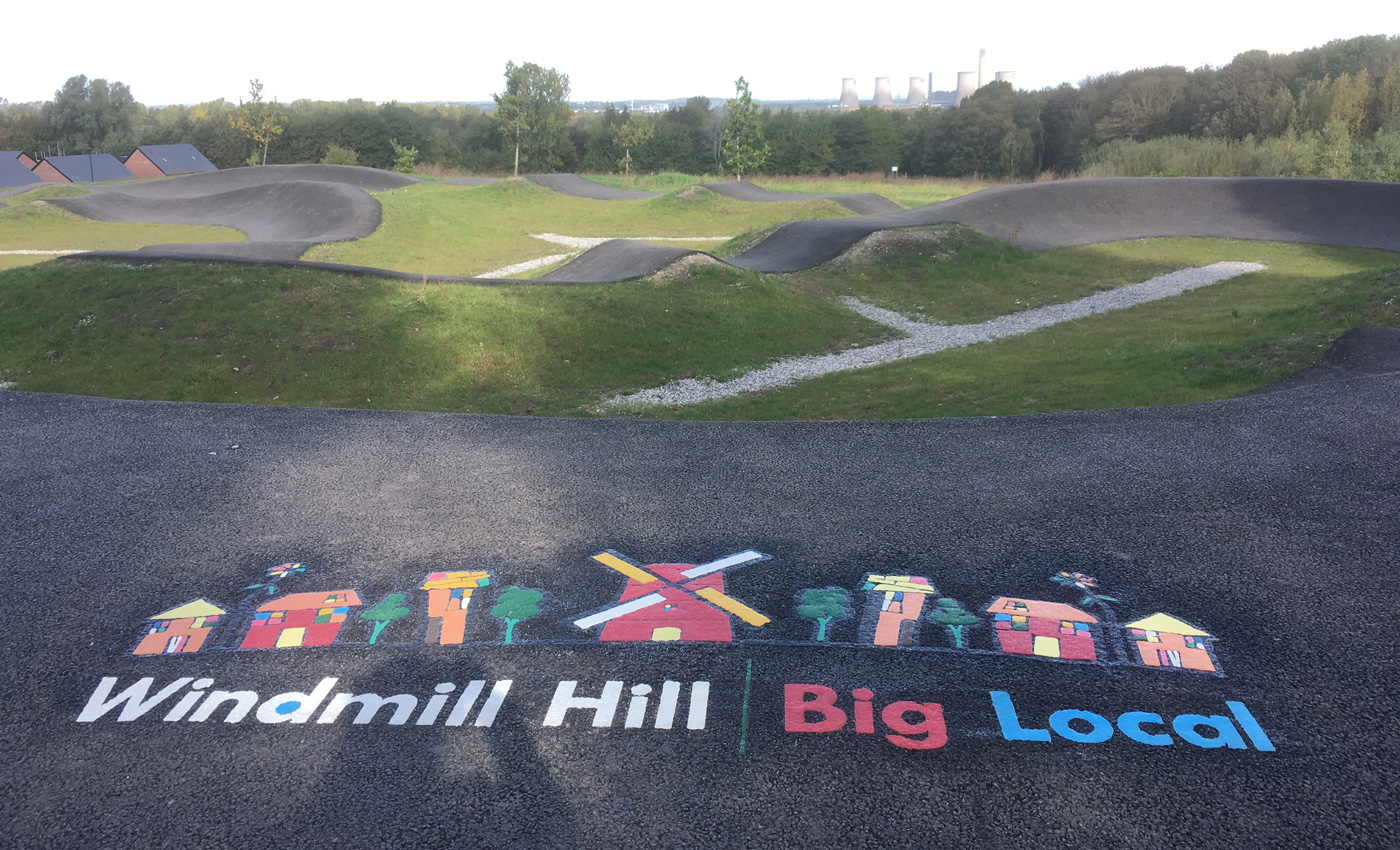 She was delighted to see the new community facility, promoting an active and healthy lifestyle and accessible for almost all ages and abilities. To acknowledge Windmill Hill Big Local as the main funder and driving force behind the project, a large thermoplastic logo has been added to the track.
Along with the Mayor and Big Local Chair Bobbi Slavin, pro-rider Kayley Ashworth from Widnes was also in attendance, she explained that a pump track should be ridden WITHOUT pedalling – the idea is to 'pump' the bike round as you cycle over the mounds.
Kayley showed off her skills as she flew around the course, getting faster the further she went! The track is now open to the public, be sure to wear a helmet when you're attempting to complete the circuit.